F6TEM's keys.
Homebrew Cootie Key #2.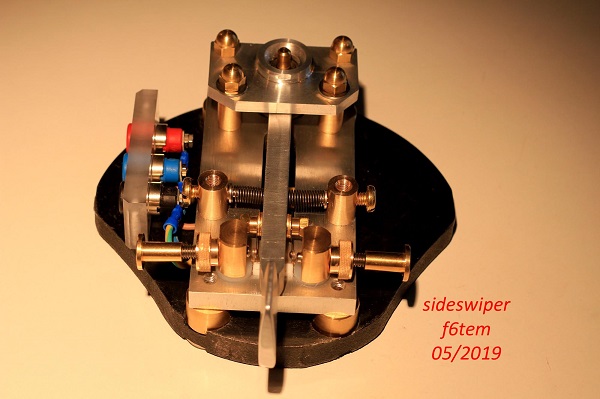 I used parts from the junk box and materials at hand to build this sideswiper. Total cost of the project: 0.
- Key:

Double ball bearing, diam. 6mm;
PTFE sliding part at lever end, width 5mm;
Contacts: Tungsten, stainless steel 304;
Lever: Aluminum 2017;
Heavy base: Lead from a Lada Samara;
Hardware: Brass, Delrin (POM)...
- Tools:

Lathe: Siderméca 6128;
Milling machine: BF45.
[F6TEM].